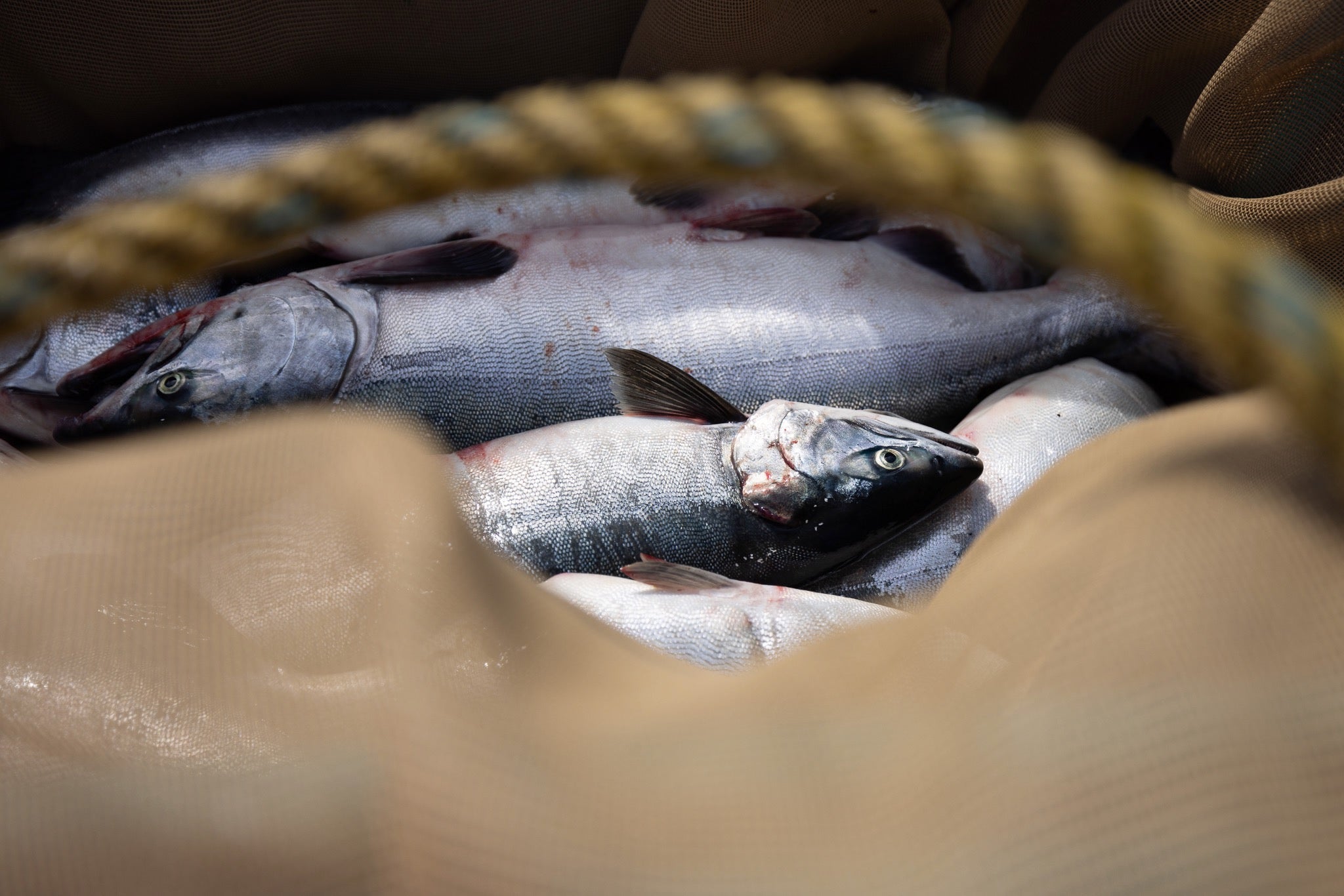 Wild Alaska Salmon IS one of the most eco-friendly protein sources available.
Every season, scientists establish ideal harvest levels, considering the well-being of both individual species and the entire ecosystem. In Alaska, fisheries managers are at the forefront when it comes to adopting adaptive management tools to address ecosystem changes driven by climate. This proactive and adaptable strategy is a fundamental element of sustainable fisheries management, ensuring the ecosystem and seafood species can consistently replenish themselves year after year.
We are proud that Alaska is the worldwide model for sustainable fisheries management. We are confident that the science backing the management of our fishery and ecosystem will ensure that Alaska salmon will continue to thrive for generations to come.
We pledge to provide our customers with permium quality Wild Alaska Salmon that has been harvested with responsible, sustainable, and ethical practices. Our fish is traceable from sea to plate, so our customers can rest assured in the origin of their salmon and know they are part of a responsible and conscious food chain.
We regard ourselves as stewards of the ancestral lands and waters of the Alutiiq people and honor the integration in and connections to the ecosystem we are a part of. As such, out low-impact practices ensure the preservation and protection of our natural environment,
Our shore based activities are devoid of gas powered vehicles and almost all of our energy is derived from solar power; all shore based transport is done manually with the mechanical advantage of levers, pulleys, and old fashioned ingenuity. Operating in a remote wilderness environment, we strive to create as small a footprint as possible.